Today we are going to accompany you on a historical walk through the sinking of El Canelo
Joy Sailors!!
As you know we are in Valdivia, Chile, in the nautical Kuntsmann, we have been here for a few months in which you have made us feel at home. Chileans are patient and pleasant, I feel supported, wrapped and integrated, they treat me like family and I enjoy the conversation with them.
Coexistence, talks, laughter and stories… Today we are going to tell you a story from here, from Valdivia, the story of the sinking of El Canelo!
Our story begins on May 22, 1960 here in Valdivia, this is the date of the largest recorded earthquake in history, no less than 9.5 degrees on the Richter scale.
It was a seismic movement that occurred at 15:11 local time (UTC-4) on Sunday, May 22, 1960. Its epicenter was located in the vicinity of Traiguén, province of Malleco (current Region of La Araucanía, Chile), and had a magnitude of 9.5 MW, being the most powerful recorded instrumentally in the history of humanity.
But you know that here what we like is to talk about boats, sailing and sea …
Well, what happened was that this mega-earthquake was perceived on a planetary level and produced a series of tidal waves whose scope extended to various locations along the Pacific Ocean, including Hawaii and the coasts of Japan—and the eruption of the Puyehue volcano.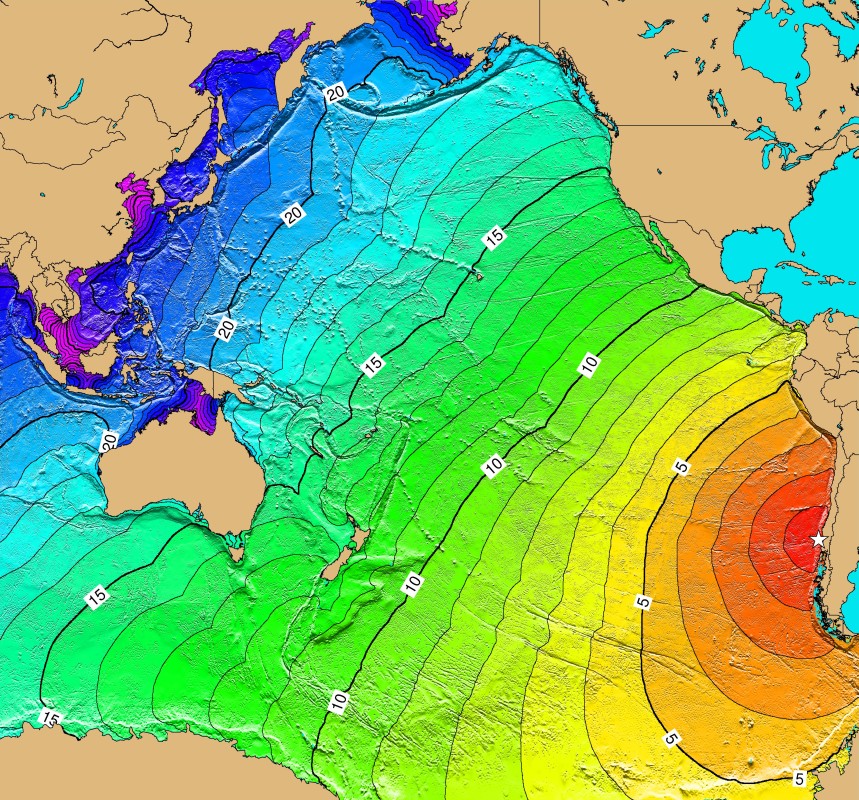 The moments after the earthquake
Minutes after the earthquake, all the coastal towns between Concepción and Chiloé were devastated by a tsunami.
The tsunami was devastating in almost all its extension. In the port of Corral, near Valdivia, the sea level rose about 4 m before starting to retreat rapidly (about 16:10). He dragged the ships located in the bay, mainly the ships Santiago, San Carlos and Canelo.
At 16:20, an 8 m high wave hit the coast at more than 150 km / h, causing the death of hundreds of inhabitants of various localities. Ten minutes later, the sea receded again, dragging ruins of coastal villages to impact again with a wave higher than 10 m high. Several ships were completely destroyed, except for the Canelos, which ran aground after being dragged for more than 1.5 km inland.
Today El Canelos is still here, 60 years later as an eternal reminder of that earthquake, planted in the middle of the river
Valdivia, stranded and practically sunk leaving only a mast to appear.
You can see it from the deck of the Copernicus Doubloon every weekend we set sail from the nautical Kuntsmann. Saturdays along the Valdivia River to the Pacific to sail
we anchor in Isla del Rey where we spend the night, on Sunday we sail again in the Pacific, eat barbecue and return to Valdivia.
Do you want to come?
Write to us at [email protected]